Edmonds Dental Hygienist Named Master Clinician: It's Not Hard to See Why
By office on Tuesday, September, 24th, 2019 in Oral Health & Hygiene 1 Comment
Dental Hygienists aren't usually thought of as superheroes, but sometimes the work they do can literally save lives.
Barbara Kempkes Tritz can tell you all about this. A hygienist at Green City Dental in Edmonds, she once saw a patient whose gums bled profusely – a sign of advancing gum disease. Yet bacterial samples taken from her mouth showed few pathogens. She had good plaque control. 
"I think you should go see your doctor," Tritz suggested, knowing that the mouth can often reflect health problems elsewhere in the body. The patient did and found out she had leukemia. 
"Needless to say, her MD was surprised to hear that her dental hygienist sent her in because something was not right orally," Tritz says.  "Luckily, we caught things in time, and they immediately started cancer therapy." 
The patient remains alive and in good health to this day. 
More Than Just Cleaning Teeth
"Dental hygiene is about so much more than just cleaning teeth," says Tritz, who was recently awarded the Hu-Friedy/ADHA Master Clinician Award at the American Dental Hygienists' Association's annual meeting this year in Louisville, Kentucky. 
This recognition honors a clinical hygienist who shows outstanding expertise in relating the interdependence of clinical practice and patient education for the improvement of patient compliance.
"We are the oral health prevention experts," Tritz adds.
A gifted clinician, Tritz routinely welcomes fellow hygienists into the office to learn about biological preventive dentistry and how she uses natural products to help promote oral and total body healing and wellness. 
She also owns and operates Washington Oral Wellness in Kirkland, where she practices orofacial myofunctional therapy. "Myo" addresses disorders of the muscles and functions of the face and mouth – disorders that may affect facial and skeletal growth and development, as well as chewing, swallowing, breathing, and oral hygiene. 
"If you ignore these problems, then it won't matter how good a brusher you are. You'll still have gum or tooth decay problems. All oral diseases have a myofunctional component."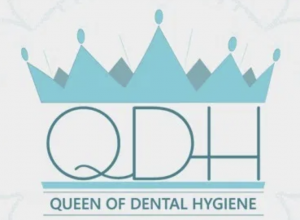 "The Queen of Dental Hygiene"
Known by her patients as the "Queen of Dental Hygiene," Tritz maintains a blog of the same name, where she writes about oral wellness, proper breathing, gum disease, tooth decay, proper orofacial development, and related topics. She also volunteers, teaching these matters in local schools and to professional groups alike. 
"There's so much you can do to prevent dental problems naturally," says Tritz, "starting with regularly removing plaque with the best tools you can use. That includes a power toothbrush, floss, water irrigation, soft picks or interdental brushes, and baking soda paste.
"Nasal hygiene is just as important. Breathe through your nose all the time. And make sure you eat fresh, healthy, colorful food, avoiding carb-heavy meals. Those sticky foods contribute to tooth decay." 
"Barb is superb," says one of her patients. "She knows more than any hygienist I've ever seen." 
Tritz and her husband Tom live in Kirkland. She is the daughter of Dr. Paul H. Kempkes of New Hartford, New York, and Ms. Inge Horn of Dunnellon, Florida.  She is a graduate of Onondaga Community College's dental hygiene program and holds a BS in dental auxiliary teacher education from the University of North Carolina, Chapel Hill, and and MS in business from Husson College (now Husson University).
---
One Response to "Edmonds Dental Hygienist Named Master Clinician: It's Not Hard to See Why"